Kabalarian Ethics of Right Thinking
by Alfred J. Parker, Founder, Kabalarian Philosophy (1897-1964)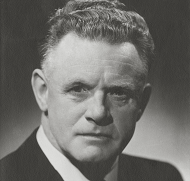 Kabalarische Ethieken van Juist Denken
---
Waardeer en respecteer de Macht van het Woord (taal); misbruik deze Macht nooit door vloeken, vulgariteit, liegen en bedrog, iemands beweringen vervalsen, of iemands reputatie vernietigen.
Streef ernaar om humeurigheden en gewoontes te beheersen door met anderen vrede en geluk te creëren door gelukkige, constructieve gedachten, door kleine handelingen van edelmoedigheid en dienstbaarheid, en door het zien van goed en God in anderen. Handelingen door iets te geven blijven nooit onbeloond.
Probeer altijd een open verstand te ontwikkelen, schenk vertrouwen aan anderen voor hun mentale inspanning ofschoon zij het ware licht van wijsheid nog niet hebben ontdekt.
Heb ontzag op de drempel van wijsheid door nederigheid en diep respect, Onthoudt dat wijsheid die door u tot uitdrukking komt niet door uw creatie bestaat, maar altijd heeft bestaan. Uw poging om uw verstand geschikt te maken en te balanceren voor uw hogere Bewustzijn van wijsheid is uw heilige plicht en niet een vrijwillige keuze.
Slechts door voortdurend te streven om slechte en negatieve gedachten en gewoontes te elimineren kan uw verstand zich terecht trots voelen om een heilig deel te zijn van het Goddelijk Bewustzijn. Een fout maken komt soms voor -het is geen kwaad- het kan gebeuren door verkeerde berekening of vergelijking, of door overmatig enthousiasme. Een eerste fout kan geclassificeerd worden als een vergissing bij de beoordeling indien een les geleerd wordt door ondervinding; indien niet, dan is het een bewuste fout op een negatief niveau van verstand, en ernstig en strafbaar door de wet van reactie en uw bewuste realisatie dat u opzettelijk uw eigen test creëerde en nu de oplossing moet vinden.
Roei ego en valse trots uit. Neem nooit de houding van allesweter aan, want door dit te doen betekent het uitroeien van natuurlijke prikkeling en vooruitgang.
Onthoudt dat uw verstand het grootste instrument is in het universum. Zoals u denkt, zo bent u, omdat de aard van uw gedachten het niveau van verstand aangeeft waarop u bent afgestemd; dus, uw denken en u zijn één. Indien u zich slechts de macht van uw eigen verstand voor goed of voor destructie realiseerde, moest u elke gedachte en uitspraak controleren. Zeg geen verkeerde of kwetsende dingen voor de grap, of om uw eigen belangrijkheid op te bouwen.Onthoudt, hoogmoed komt voor de val. Ontken nooit uw gedachten en ideeën; zeg nooit "kan niet" of onderschat nooit uw vermogen om de prestaties van anderen te evenaren of te verbeteren. Wat anderen gedaan hebben, kunt u ook doen, en beter doen, maar zeg dat niet; bewijs het door 'n grotere toepassing dan anderen, want alleen door inspanning en toepassing zullen uw werken bekend worden. Maak nooit ijdele en trotse opmerkingen; zeg alleen dat wat logisch en waar is. Leer te weten wanneer te spreken, en druk uw gedachten altijd uit op een verfijnde en waardige wijze om zo de beste indruk achter te laten.
Wees systematisch, ga stap voor stap vooruit, en leer de dingen af te maken die u bent begonnen. Maak nooit een belofte die u niet kunt, of niet van plan bent, uit te voeren; zo zult u altijd de waarheid spreken. Plaats uzelf altijd aan de kant van rechtvaardigheid, waarheid en eerlijkheid. Treedt anderen niet tegemoet op het niveau van boosheid, onrecht , of onnadenkendheid. Gebruik altijd de macht van analyse, speciaal bij twijfel. Zoek nooit naar een excuus voor datgene waarvan u weet dat verkeerd is. Houdt uw verstand altijd op een constructief niveau van denken. Onthoudt, uw zonden worden altijd ontdekt.
Zoek altijd een ideaal, een doel en de juiste methode van toepassing. Creëer een verfijnde en individuele persoonlijkheid, één die gelukkig en edelmoedig is. Ontwikkel nette en ordelijke gewoontes, lichamelijke zindelijkheid en een zuiver verstand. Wees behoudend, doch creatief, in uw kleding. Vermijdt uitdagendheid in kleding en luidruchtigheid in taalgebruik. Laat anderen wensen dat zij uw voorbeeld volgen: dat is een welverdiend compliment, en bewijst trouw aan de Kabalarische Ethieken van Juist Denken.
Alfred J. Parker, Founder, Kabalarian Philosophy (1897-1964)
Thought for the Day