Your Birthday of: June 18, 1902
Meaning and Description of: June 18, 1902
Your birthday creates your inner potential and purpose in life. We call that your birthpath. You are a 9 birthpath.
Your potential is of the highest, visionary level; your purpose is to be a leader and teacher, inspiring and instructing others. You must first learn to control your emotions, develop your intellect, seek a philosophy of life, and live to serve humanity along the path of wisdom. Your potential signifies a universal love for all through service expressing generosity, idealism, affection, and kindness.

Because of the sensitivity and idealism of your inner nature, you could be easily influenced through your emotions. It is important to use logical analysis in every situation to avoid being drawn too personally into the problems of others. Otherwise your own health could be jeopardized through a sympathetic condition that could affect your nervous system. Your role is to teach others the principles that will lead to a better understanding of human mind and potential, health, happiness, and the attainment of success on all levels.

Poetic and literary creativity, musical accomplishments, or artistic expression could result from an interpretation of your intrinsic, inspirational abilities. You would be happiest in positions where you could serve humanity no matter what race, colour, or creed, as in institutions of a charitable or educational nature. You could also excel in drama and design.

Your happiness and fulfilment would be the result of what you accomplish in helping others. The development of a universal perspective of life would nullify any tendency to be over-critical, temperamental, or expecting too much praise and appreciation for your efforts. You must have an ideal and a constructive outlet for your creative, imaginative inner nature.

Find out in a free Name and Birth Date Report whether your names are allowing the full expression of your birthpath.
Do You Want Something Better?
You have a unique inner potential. With your first breath, a spiritual essence and purpose became a part of you and gave you life, caused your heart to beat, and your systems to work, and activated your physical growth. Your particular date of birth determines your unique core purpose, the reason for your life, and the pathway you should follow for ultimate happiness.
Whether your inner potential fully expresses depends upon the names you use!
Are the Names You Use Holding You Back?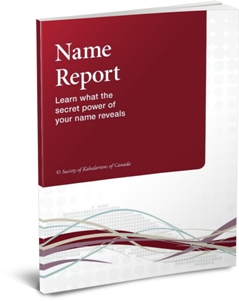 Find out how your life is influenced by all the names you have used. We will analyze your unique inner potential from your date of birth and the names you use in your free Name and Birth Date Report:
Mental/personality strengths and weaknesses
Material and financial success
Key issues in your life that might be holding you back
Personal happiness
Ability to create long-term relationships
Ability to fulfil your inner potential as measured by the date of birth
Why Request your Free Name Report?
The first step in improving your life is to understand why all the names you names use are such a compelling force. A free Name and Birth Date Report will show the effect of all the names you have used:
first name
last name
nicknames
combined names
legal names
business signatures
previous names
Why Names Matter?
Click this video:

to understand why there is power in a name. What has mathematics to do with human problems? The answer is everything. It is the key to scientific progress in every conceivable form. It is a universal language, the same in all countries, in all ages. It is unchangeable and immutable. Your name is not only a group of letters, but each letter is numerical in the alphabet. Like the periodic table, each letter expresses intelligence relative to its position. When you put letters together in a name, specific qualities of intelligence are invoked. You become the expression of intelligence revealed by your name!
All the Names You Use Are Important
The reason for the form below being comprehensive is that all the names you use or have used have impacted your personality and have shaped the conditions in your life. To give you the best analysis, complete all the name sections which apply to you. If you do leave something out you can revise your free Name and Birth Date Report later. We do not share or give this information to anyone.
Security
The names, birth date, and email you give us are used only in the preparation of your Name and Birthdate Report. We do not share or give this information to anyone.
[Privacy and Security Policy]
We Are Here To Help!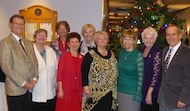 We thank you for your interest and we look forward to talking with you further about the Kabalarian Philosophy after you have read your Name and Birth Date Report. If you require further assistance, please call our head office using our toll free number of 1-866-489-1188 (or 604-263-9551 outside of North America.)
Do not Choose Baby Names Here!

Although some names possibly appear suitable and have some of the qualities you are looking for, the name may not harmonize with your last name and the baby's birth date and could create restrictions and lack of success.

Call us before choosing a baby name at 1-866-489-1188 (toll-free in North America) or 604-263-9551. We would be happy to assist you or visit our baby name page for more information.
Thought for the Day