Baby Name Meanings
Baby name meanings explained by the Kabalarian Philosophy will be your invaluable guide in choosing the right name for your child.
Naming your baby is the most important choice you can make as a parent.
The energies of mind are created by our use of language. Your child's name creates that specific mental imprint of how your child will think; the mental characteristics, the development of interests, habits, and patterns of thinking that will shape all aspects of their life. Your child's name will create opportunity for them to success or conditions of personal challenge as they grow up that will affect their happiness and fulfilment as an adult. A name well chosen can be a life well-lived.
Will the name you select for your child be in harmony with his or her purpose? You have in your hands the ability to create a beautiful worthwhile and happy future for your child. A Kabalarian Balanced Name is the greatest gift you can give. Your child will reap the rewards for years to come of a happy, healthy, and successful life.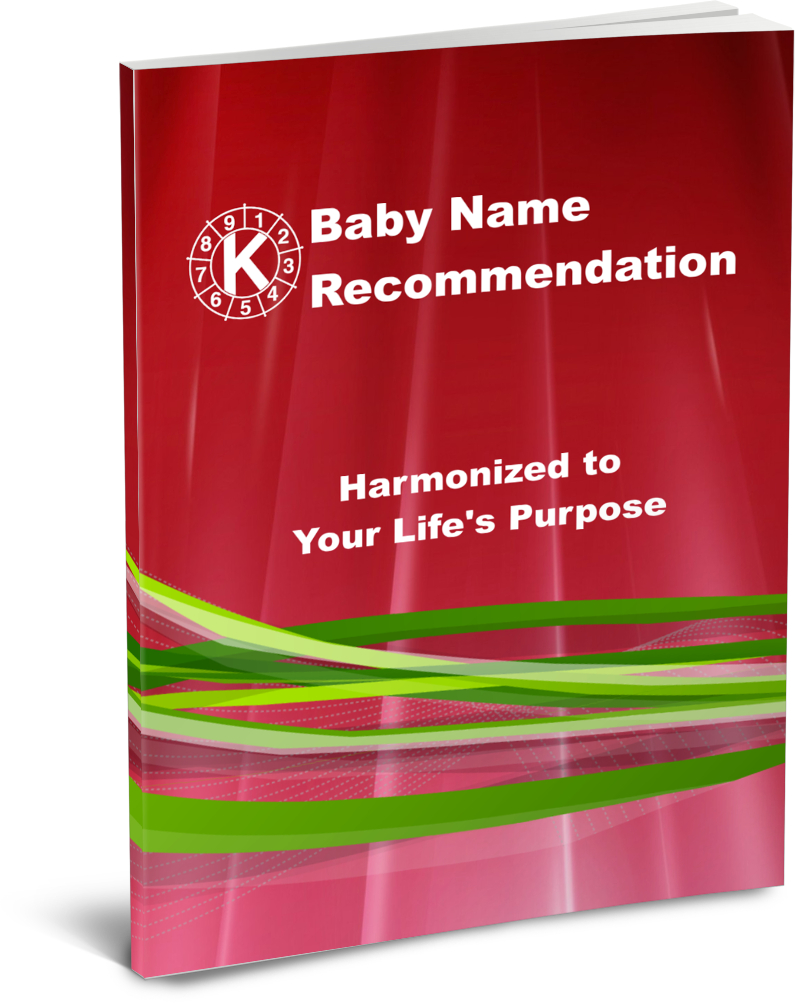 The Kabalarian Philosophy is a trusted source of names for over 90 years. From the moment a name is given, your child's life is defined by it. More than you thought possible. The Kabalarian Philosophy has long established, through the study of mathematics and language, the positive and negative impact names have on our lives. And the findings are fascinating. In choosing your baby's name you are creating the child's future. Like an architect designing a building, you are creating the structure of your baby's life through the specific names you give them.
The very best name for your newborn is a Kabalarian Balanced Name, a special name harmonized to your child's date of birth. With the first breath of life on a particular day, month, and year is seeded every person's true purpose to be fulfilled throughout a lifetime. Kabalarian Balanced Names are harmonized to that potential within. This is important because name is the driving power of one's life. The name you select will shape your child's personality, the strengths, the weaknesses, and your baby's future success.
Your ability to know your child's purpose will put you in an important position where you will be able to guide your child toward a worthwhile future filled with the opportunities and experiences needed for happiness and fulfilment. You will sidestep the many misunderstandings that often occur between children and parents.
Your newborn with the right name will be a happy baby and as the child grows, you will find that there is greater balance and openness to intelligent reasoning to face the many issues that young people face today.
Before you name your baby, call us to discuss this most important decision. Details we need to discuss:
1. Your child's birthpath
2. The hereditary influence of your last name
3. How you can choose the best name for your child's future happiness
4. The influence of nicknames
5. Modifications of names
Ordering Baby Name Recommendations
1) By Phone:
Please call 866-489-1188 (toll-free in North America) or 604-263-9551 (International - outside North America) Monday to Friday during the following times:
| | |
| --- | --- |
| If you are in this time zone | Call us between |
| Pacific - WestCoast | 9 am to 3 pm |
| Mountain | 10 am to 4 pm |
| Central | 11 am to 5 pm |
| Eastern | noon to 6 pm |
2) Online:
To order online see all our service options at: Order a Baby Name / Family Package page.
Frequently Asked Questions about Baby Names
Explore how your baby name choice will affect the thinking, health, success and future happiness of your baby:
Thought for the Day