Your Birthdate / Birthday / Born on: January 8, 1948
---
Your birthday (January 8, 1948) creates your inner potential and purpose in life. We call that your birthpath. You are a 4 birthpath.
Find out in a free Name and Birth Date Report whether your names are allowing the full expression of your birthpath.
Description of your 4 Birthpath (Birthdate: January 8, 1948)
---
Birthdate: January 8, 1948

Your inherent qualities are practical, technical, mathematical, scientific, and analytical. Your purpose is to comprehend the principles of life as they express through matter and form, to understand how mathematics relates to life and particularly to mind, and to discover the steps that constitute mental progress. The focus of your developing awareness should be to help others in the solution of their problems, and to educate people to a clearer understanding of life.

The necessity of creating a stable, secure home environment for yourself and family members, and of providing adequately for the needs of the family is important to the expression of your potential. Your concern for the welfare of others would develop through your prompt attention to their needs and your competency, thoroughness, and attention to details. You could be drawn into helping people in practical ways.

The practicality of your inner nature should be balanced with humanitarianism and universal vision by developing understanding and compassion for others. Considering other points of view and creating harmonious personal relations are necessary developments of your birthpath potential in order to stifle any tendency to be inflexible, obstinate, or discontent over trifles.

Your happiness would come in giving and sharing and in educating and organizing the efforts of others along practical lines of expression.

---
Free Detailed Name Report on Your Full Name & Birthdate of: January 8, 1948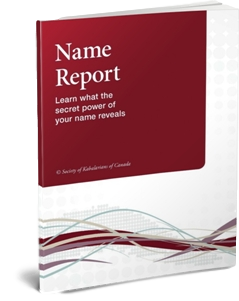 Your date of birth (January 8, 1948) defines your unique core purpose, the reason for your life. In living your purpose, you will find your greatest happiness, contentment, and success.
Whether your purpose fully expresses depends upon all the names you use, because your names create the basic blueprint of your thinking pattern and reveal your destiny.
Is your name in harmony with your purpose?
Find out by requesting a Free Name and Birthdate Report below and it will be emailed to you immediately.
We Are Here To Help!
We thank you for your interest and we look forward to talking with you further about the Kabalarian Philosophy after you have read your Name and Birth Date Report. If you require further assistance, please call our head office in Vancouver, Canada toll-free at 866-489-1188 (or 604-263-9551 if outside of North America.)
Click here to read reviews.
Do not Choose Baby Names Here!

Although some names possibly appear suitable and have some of the qualities you are looking for, the name may not harmonize with your last name and the baby's birth date and could create restrictions and lack of success.

Call us before choosing a baby name at 1-866-489-1188 (toll-free in North America) or 604-263-9551 (local and international). We would be happy to assist you or visit our baby name page for more information.
Change Your Name — Change Your Life! - Born: January 8, 1948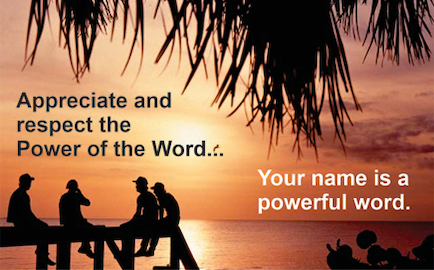 Want more out of life? You can discover your core purpose (from your birthdate of January 8, 1948) and make it a reality through a Kabalarian Balanced Name - ancient wisdom for a modern world.
90 years of ground-breaking research
always free Name and Birthdate (January 8, 1948) Reports
online courses to learn and grow
---
Name Meaning Links
Thought for the Day