Your Birthdate / Birthday / Born on: November 28, 1948
---
Your birthday (November 28, 1948) creates your inner potential and purpose in life. We call that your birthpath. You are a 7 birthpath.
Find out in a free Name and Birth Date Report whether your names are allowing the full expression of your birthpath.
Description of your 7 Birthpath (Birthdate: November 28, 1948)
---
Birthdate: November 28, 1948

Your purpose, measured from your date of birth, reveals a philosophical, contemplative influence that prompts you to seek an understanding of the deeper reasons for life. Your role is that of a logician and writer, a thinker and philosopher. You have a potential for developing great powers of concentration and reasoning ability with which to pioneer and develop new philosophical or scientific concepts for the betterment and upliftment of humanity. All scientific advancement comes from studious minds who analyze, measure, and understand the reason that expresses through the myriad forms of life.

The creative, imaginative, inspirational aspects of your potential could express with originality and ingenuity in literary composition, journalism, the arts, music, or drama.

Within you is a kinship and love for the outdoors, a deep appreciation for the wonderment and beauty of nature. Your peace of mind and harmonious contentment are to be found in merging with nature; in observing and in thinking about the equilibrium that expresses in a natural environment. You could be intrigued by the unexplained, the mysteries of life, and the phenomena of nature. You could excel in scientific research in geology, biology, or any of the sciences that deal with nature and the earth.

You have a sensitive inner nature easily disturbed by turmoil, superficiality, and misunderstandings which cause you to become self-conscious, withdrawn, and secretive. To protect yourself, you could tend to live in your own thoughts, creating a world of self-centredness and illusion. It is important for you to understand that this sensitivity is a natural part of your inherent ability to discern the deeper reasons of life, to concentrate, to explore truth, and to pioneer new ideas. These achievements can be realized only by a mind that is serene and in control of its thoughts.

Since you are inclined to be reserved and reticent, it is important that you develop poise and flexibility with people, and cultivate a self-expressive, happy, buoyant personality.

---
Free Detailed Name Report on Your Full Name & Birthdate of: November 28, 1948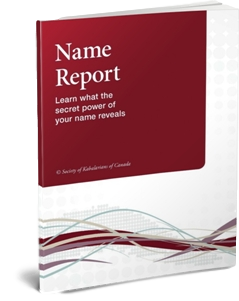 Your date of birth (November 28, 1948) defines your unique core purpose, the reason for your life. In living your purpose, you will find your greatest happiness, contentment, and success.
Whether your purpose fully expresses depends upon all the names you use, because your names create the basic blueprint of your thinking pattern and reveal your destiny.
Is your name in harmony with your purpose?
Find out by requesting a Free Name and Birthdate Report below and it will be emailed to you immediately.
We Are Here To Help!
We thank you for your interest and we look forward to talking with you further about the Kabalarian Philosophy after you have read your Name and Birth Date Report. If you require further assistance, please call our head office in Vancouver, Canada toll-free at 866-489-1188 (or 604-263-9551 if outside of North America.)
Click here to read reviews.
Do not Choose Baby Names Here!

Although some names possibly appear suitable and have some of the qualities you are looking for, the name may not harmonize with your last name and the baby's birth date and could create restrictions and lack of success.

Call us before choosing a baby name at 1-866-489-1188 (toll-free in North America) or 604-263-9551 (local and international). We would be happy to assist you or visit our baby name page for more information.
Change Your Name — Change Your Life! - Born: November 28, 1948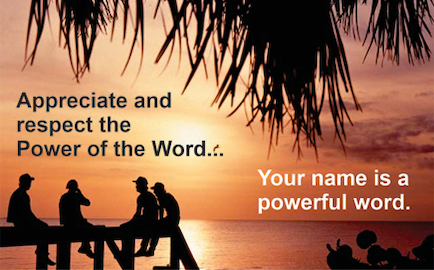 Want more out of life? You can discover your core purpose (from your birthdate of November 28, 1948) and make it a reality through a Kabalarian Balanced Name - ancient wisdom for a modern world.
90 years of ground-breaking research
always free Name and Birthdate (November 28, 1948) Reports
online courses to learn and grow
---
Name Meaning Links
Thought for the Day