Your Birthdate / Birthday / Born on: September 29, 1948
---
Your birthday (September 29, 1948) creates your inner potential and purpose in life. We call that your birthpath. You are a 6 birthpath.
Find out in a free Name and Birth Date Report whether your names are allowing the full expression of your birthpath.
Description of your 6 Birthpath (Birthdate: September 29, 1948)
---
Birthdate: September 29, 1948

Your purpose in life is relative to administration for the welfare of others and the care of people. Inherent within you is an aspiration to serve humanity, to have a constructive influence in the lives of others, to lead, to educate and to work with people, in a charitable or educational institution, a care facility, or business. There are, as well, practical, scientific, and technical aspects to your inner potential which could be directed into the practical arts and technical design.

Your role is to understand people through the study of human mind and the reasons for the frailty of human nature. Knowledge of the true cause and cure of sickness, unhappiness, and lack of success would give more lasting value to your assistance.

You would perform best in a responsible position of authority where you are appreciated and respected for your accomplishments and where you make important decisions.

A stable, loving home environment would provide you with a haven away from outside pressures for enjoying relaxation and peace. Otherwise, responsibilities and obligations become onerous, precipitating worry and mental turmoil. Learning to organize and to delegate tasks is a necessary lesson. A strong sense of obligation to others and of protection and benevolence should be balanced with logic and reason; otherwise, you could find yourself involved in the personal situations of other people from which it is difficult to extricate yourself.

You could be very successful in public office where you diligently look after the rights of others.

---
Free Detailed Name Report on Your Full Name & Birthdate of: September 29, 1948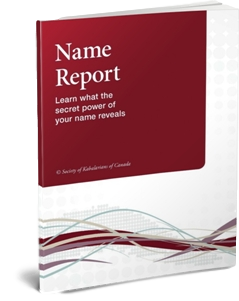 Your date of birth (September 29, 1948) defines your unique core purpose, the reason for your life. In living your purpose, you will find your greatest happiness, contentment, and success.
Whether your purpose fully expresses depends upon all the names you use, because your names create the basic blueprint of your thinking pattern and reveal your destiny.
Is your name in harmony with your purpose?
Find out by requesting a Free Name and Birthdate Report below and it will be emailed to you immediately.
We Are Here To Help!
We thank you for your interest and we look forward to talking with you further about the Kabalarian Philosophy after you have read your Name and Birth Date Report. If you require further assistance, please call our head office in Vancouver, Canada toll-free at 866-489-1188 (or 604-263-9551 if outside of North America.)
Click here to read reviews.
Do not Choose Baby Names Here!

Although some names possibly appear suitable and have some of the qualities you are looking for, the name may not harmonize with your last name and the baby's birth date and could create restrictions and lack of success.

Call us before choosing a baby name at 1-866-489-1188 (toll-free in North America) or 604-263-9551 (local and international). We would be happy to assist you or visit our baby name page for more information.
Change Your Name — Change Your Life! - Born: September 29, 1948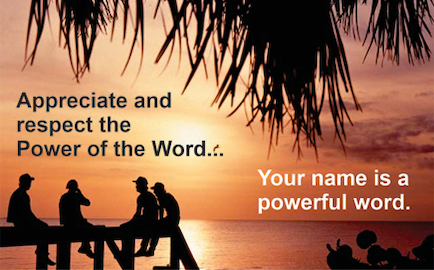 Want more out of life? You can discover your core purpose (from your birthdate of September 29, 1948) and make it a reality through a Kabalarian Balanced Name - ancient wisdom for a modern world.
90 years of ground-breaking research
always free Name and Birthdate (September 29, 1948) Reports
online courses to learn and grow
---
Name Meaning Links
Thought for the Day