Your Birthday of: May 16, 1972
Meaning and Description of: May 16, 1972
Your birthday creates your inner potential and purpose in life. We call that your birthpath. You are a 4 birthpath.
The understanding of and appreciation for scientific knowledge would be a natural expression of your purpose. Your role is to explore the principles upon which life is based, and to show through analysis and research how mathematics relates to life and humanity. Your logical interpretation of life could enable you to develop depth and breadth of thought allowing you to pursue and develop writing skills.

A stable home environment that nurtures security, consistency, and orderliness would be important to your well-being and contentment. Happiness would come through your accomplishments based on steadfastness and thoroughness in everything you undertake.

Within you is a requirement to be independent, to be mentally active and efficient, and to advance original ideas of practical creativity, for example, in scientific technology or in hobbies and crafts allowing for experimentation and innovation. Your greatest enjoyment could come in scientific or practical thought combined with working with your hands. Your role is to learn through self-education and self-discipline to become a leader in your specialized field of endeavour. By observing and understanding people and by appreciating their points of view you could overcome any tendency to be obstinate, self-centred, or discontent over trifles.

Within your potential is an appreciation of activities in the outdoors, and of working with the elements of nature, as in horticulture. Time spent alone would be necessary in order to think about life and plan your activities. Many lessons could be learned through the observation and analysis of the phenomena and intelligence that expresses throughout the universe.

Find out in a free Name and Birth Date Report whether your names are allowing the full expression of your birthpath.
Do You Want Something Better?
You have a unique inner potential. With your first breath, a spiritual essence and purpose became a part of you and gave you life, caused your heart to beat, and your systems to work, and activated your physical growth. Your particular date of birth determines your unique core purpose, the reason for your life, and the pathway you should follow for ultimate happiness.
Whether your inner potential fully expresses depends upon the names you use!
Are the Names You Use Holding You Back?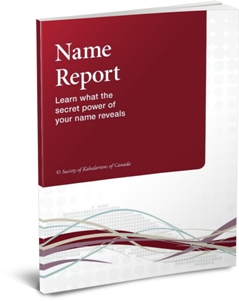 Find out how your life is influenced by all the names you have used. We will analyze your unique inner potential from your date of birth and the names you use in your free Name and Birth Date Report:
Mental/personality strengths and weaknesses
Material and financial success
Key issues in your life that might be holding you back
Personal happiness
Ability to create long-term relationships
Ability to fulfil your inner potential as measured by the date of birth
Why Request your Free Name Report?
The first step in improving your life is to understand why all the names you names use are such a compelling force. A free Name and Birth Date Report will show the effect of all the names you have used:
first name
last name
nicknames
combined names
legal names
business signatures
previous names
Why Names Matter?
Click this video:

to understand why there is power in a name. What has mathematics to do with human problems? The answer is everything. It is the key to scientific progress in every conceivable form. It is a universal language, the same in all countries, in all ages. It is unchangeable and immutable. Your name is not only a group of letters, but each letter is numerical in the alphabet. Like the periodic table, each letter expresses intelligence relative to its position. When you put letters together in a name, specific qualities of intelligence are invoked. You become the expression of intelligence revealed by your name!
All the Names You Use Are Important
The reason for the form below being comprehensive is that all the names you use or have used have impacted your personality and have shaped the conditions in your life. To give you the best analysis, complete all the name sections which apply to you. If you do leave something out you can revise your free Name and Birth Date Report later. We do not share or give this information to anyone.
Security
The names, birth date, and email you give us are used only in the preparation of your Name and Birthdate Report. We do not share or give this information to anyone.
[Privacy and Security Policy]
We Are Here To Help!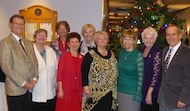 We thank you for your interest and we look forward to talking with you further about the Kabalarian Philosophy after you have read your Name and Birth Date Report. If you require further assistance, please call our head office using our toll free number of 1-866-489-1188 (or 604-263-9551 outside of North America.)
Do not Choose Baby Names Here!

Although some names possibly appear suitable and have some of the qualities you are looking for, the name may not harmonize with your last name and the baby's birth date and could create restrictions and lack of success.

Call us before choosing a baby name at 1-866-489-1188 (toll-free in North America) or 604-263-9551. We would be happy to assist you or visit our baby name page for more information.
Thought for the Day