Your Birthdate / Birthday / Born on: May 9, 1982
---
Your birthday (May 9, 1982) creates your inner potential and purpose in life. We call that your birthpath. You are a 7 birthpath.
Find out in a free Name and Birth Date Report whether your names are allowing the full expression of your birthpath.
Description of your 7 Birthpath (Birthdate: May 9, 1982)
---
Birthdate: May 9, 1982

The great philosophical minds of the past have left for humanity a depth of understanding of life that lives on through their writings and teachings. You have such a role to play as a philosopher, writer, or theorist. By delving into the mysteries of life and the immutable laws of existence, you could become a teacher who gives to others the principles that will lead to better understanding of human mind and potential, of health and happiness, and of the attainment of success on all levels.

Within you is an ability to use the Power of the Word to inspire the best from others, and to bring out their creativity and appreciation for the aesthetic values of life. Your potential includes a natural interest in mathematics, science, philosophy, and all the phenomena and beauties of life. Poetic and literary creativity, or musical and artistic expression could result from your interpretation of nature--the beauty of flowers, the sound of the birds, the wind in the trees, sunrises and sunsets, or gently falling snow. The beauty in life touches your inner quality very deeply.

With a name in harmony with your sensitive inner quality, and effort on your part to think about life, you could express great knowledge and beauty of concept orally and through the pen. Time spent alone in the outdoors to appreciate the beauties of nature could provide you with relief from stress and the resultant emotions of moodiness or self-pity, and feelings of being crowded by life's experiences.

Your inspirational inner qualities require creative outlets in such fields as art, music, drama, and composition or outdoor activities. You could develop great powers of concentration, but must guard against over-sensitivity and inner turbulence. Happiness and contentment are to be found in the expression of one's potential in service to others. To live to is give.

---
Free Detailed Name Report on Your Full Name & Birthdate of: May 9, 1982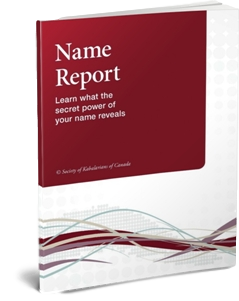 Your date of birth (May 9, 1982) defines your unique core purpose, the reason for your life. In living your purpose, you will find your greatest happiness, contentment, and success.
Whether your purpose fully expresses depends upon all the names you use, because your names create the basic blueprint of your thinking pattern and reveal your destiny.
Is your name in harmony with your purpose?
Find out by requesting a Free Name and Birthdate Report below and it will be emailed to you immediately.
We Are Here To Help!
We thank you for your interest and we look forward to talking with you further about the Kabalarian Philosophy after you have read your Name and Birth Date Report. If you require further assistance, please call our head office in Vancouver, Canada toll-free at 866-489-1188 (or 604-263-9551 if outside of North America.)
Click here to read reviews.
Do not Choose Baby Names Here!

Although some names possibly appear suitable and have some of the qualities you are looking for, the name may not harmonize with your last name and the baby's birth date and could create restrictions and lack of success.

Call us before choosing a baby name at 1-866-489-1188 (toll-free in North America) or 604-263-9551 (local and international). We would be happy to assist you or visit our baby name page for more information.
Change Your Name — Change Your Life! - Born: May 9, 1982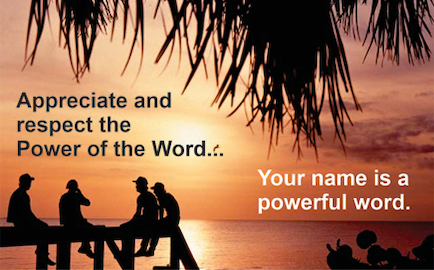 Want more out of life? You can discover your core purpose (from your birthdate of May 9, 1982) and make it a reality through a Kabalarian Balanced Name - ancient wisdom for a modern world.
90 years of ground-breaking research
always free Name and Birthdate (May 9, 1982) Reports
online courses to learn and grow
---
Name Meaning Links
Thought for the Day