Your Birthdate / Birthday / Born on: December 13, 2007
---
Your birthday (December 13, 2007) creates your inner potential and purpose in life. We call that your birthpath. You are a 7 birthpath.
Find out in a free Name and Birth Date Report whether your names are allowing the full expression of your birthpath.
Description of your 7 Birthpath (Birthdate: December 13, 2007)
---
Birthdate: December 13, 2007

Your role is that of a philosopher and writer, searching for the deeper reasons of life through analysis of form and matter. You have an inherent penchant for the precision of mathematics and science, an intrigue and curiosity for the unexplained and for the mysteries of life. Your purpose is to find and apply the basic principles upon which life and human mind are based, to understand others, and to educate people to a clear, logical interpretation of life. Your executive and mathematical abilities could be combined successfully in business activities, research, science, or education. Within you is a deep appreciation for poetry, music, drama and art, and for nature--the beauty of flowers, the sound of birds, the wind in the trees, sunrises and sunsets--all of which touch your inner quality very deeply.

It is important for you to use your natural sensitivity and concentration to seek an understanding of the cause of life, particularly as it expresses in nature and the unfolding cycles of time. You would find peace of mind and contentment free from the stress of living by taking time to enjoy the outdoors, observing and thinking about life. Find time to be alone to think and plan and to write down your thoughts, ideals, and goals. In this way, you would maintain the placidity and clarity of mind required of a thinker and theorist. You could touch the imagination of others through the depth of your knowledge, the refinement of your thoughts, and your mild, gentle treatment of others.

While there is an element of reserve in your inner nature, you should strive to work cooperatively with others as you would derive confidence and support from participating with a group. Any tendency toward moodiness, aloofness, and being too easily hurt should be countered by the development of depth of mind, and a thoughtful, magnanimous attitude.

---
Free Detailed Name Report on Your Full Name & Birthdate of: December 13, 2007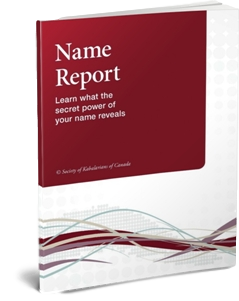 Your date of birth (December 13, 2007) defines your unique core purpose, the reason for your life. In living your purpose, you will find your greatest happiness, contentment, and success.
Whether your purpose fully expresses depends upon all the names you use, because your names create the basic blueprint of your thinking pattern and reveal your destiny.
Is your name in harmony with your purpose?
Find out by requesting a Free Name and Birthdate Report below and it will be emailed to you immediately.
We Are Here To Help!
We thank you for your interest and we look forward to talking with you further about the Kabalarian Philosophy after you have read your Name and Birth Date Report. If you require further assistance, please call our head office in Vancouver, Canada toll-free at 866-489-1188 (or 604-263-9551 if outside of North America.)
Click here to read reviews.
Do not Choose Baby Names Here!

Although some names possibly appear suitable and have some of the qualities you are looking for, the name may not harmonize with your last name and the baby's birth date and could create restrictions and lack of success.

Call us before choosing a baby name at 1-866-489-1188 (toll-free in North America) or 604-263-9551 (local and international). We would be happy to assist you or visit our baby name page for more information.
Change Your Name — Change Your Life! - Born: December 13, 2007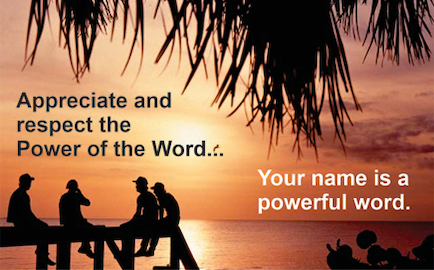 Want more out of life? You can discover your core purpose (from your birthdate of December 13, 2007) and make it a reality through a Kabalarian Balanced Name - ancient wisdom for a modern world.
90 years of ground-breaking research
always free Name and Birthdate (December 13, 2007) Reports
online courses to learn and grow
---
Name Meaning Links
Thought for the Day