Your Birthdate / Birthday / Born on: January 5, 2007
---
Your birthday (January 5, 2007) creates your inner potential and purpose in life. We call that your birthpath. You are a 6 birthpath.
Find out in a free Name and Birth Date Report whether your names are allowing the full expression of your birthpath.
Description of your 6 Birthpath (Birthdate: January 5, 2007)
---
Birthdate: January 5, 2007

Entrusted with the responsibility for the well-being and care of humanity, you would be happiest where you can express your purpose as a leader and authority in a specialized field. Your role is to research and understand basic principles in order to discern the reasons for the challenges that face people. In understanding these reasons, you could provide solutions for others that would have lasting benefits. Your potential to maintain stability and control and to make intelligent decisions, even under extreme conditions, strengthens your role as a leader. Self-reliance, independence, and originality of thought are qualities to assist you in accomplishing your goals.

You have the potential to carry significant responsibility for others, but guard against worry and mental pressure. Manage your responsibilities with clarity and relaxation free from stress and turmoil.

Within your potential are qualities of ingenuity and creativity along both practical and inspirational lines, for example, in design, in literary or musical composition, in artistic expression, in education, or in philosophical research. You would be happiest where you could use your mental capabilities in combination with physical effort in a stable, progressive environment.

Within you is a determination and reliability to surmount obstacles, to handle obligations, and to manage activities to successful conclusions. The love, respect, and support of people would hold important value as you progress through life. Understanding the heart and mind of others and considering their viewpoints would help you balance any tendency to be self-opinionated or interfering in your endeavours to be helpful. Learning to delegate duties to maintain efficient management of your enterprises would build your appreciation of the strengths within all people.

You could find relaxation in the peace and harmony of the out-of-doors. An inborn love of nature and a desire to understand the mysteries of life could be satisfied through examination and analysis of nature's laws.

---
Free Detailed Name Report on Your Full Name & Birthdate of: January 5, 2007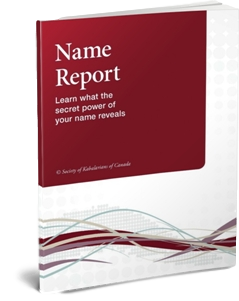 Your date of birth (January 5, 2007) defines your unique core purpose, the reason for your life. In living your purpose, you will find your greatest happiness, contentment, and success.
Whether your purpose fully expresses depends upon all the names you use, because your names create the basic blueprint of your thinking pattern and reveal your destiny.
Is your name in harmony with your purpose?
Find out by requesting a Free Name and Birthdate Report below and it will be emailed to you immediately.
We Are Here To Help!
We thank you for your interest and we look forward to talking with you further about the Kabalarian Philosophy after you have read your Name and Birth Date Report. If you require further assistance, please call our head office in Vancouver, Canada toll-free at 866-489-1188 (or 604-263-9551 if outside of North America.)
Click here to read reviews.
Do not Choose Baby Names Here!

Although some names possibly appear suitable and have some of the qualities you are looking for, the name may not harmonize with your last name and the baby's birth date and could create restrictions and lack of success.

Call us before choosing a baby name at 1-866-489-1188 (toll-free in North America) or 604-263-9551 (local and international). We would be happy to assist you or visit our baby name page for more information.
Change Your Name — Change Your Life! - Born: January 5, 2007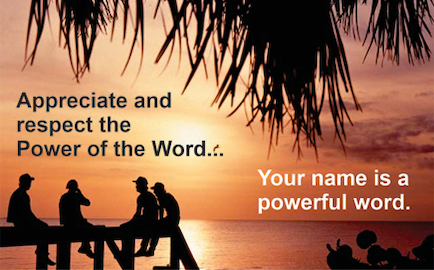 Want more out of life? You can discover your core purpose (from your birthdate of January 5, 2007) and make it a reality through a Kabalarian Balanced Name - ancient wisdom for a modern world.
90 years of ground-breaking research
always free Name and Birthdate (January 5, 2007) Reports
online courses to learn and grow
---
Name Meaning Links
Thought for the Day