Your Birthdate / Birthday / Born on: July 25, 2007
---
Your birthday (July 25, 2007) creates your inner potential and purpose in life. We call that your birthpath. You are a 5 birthpath.
Find out in a free Name and Birth Date Report whether your names are allowing the full expression of your birthpath.
Description of your 5 Birthpath (Birthdate: July 25, 2007)
---
Birthdate: July 25, 2007

Within you is a powerful ambition to do something worthwhile in life, to contribute to the improvement of the general conditions of humanity, and to be responsible for constructive change and advancement.

Your purpose is to seek truth and to comprehend the principles that govern life. Through application of these principles, you could develop self-discipline and self-education to rise above self-centredness and self-opinion, and to become a builder and leader along creative mental lines. Within your potential is originality, ingenuity, and versatility to investigate new ideas and theories, and new meanings to life that would ensure progress.

You would work best alone, unrestricted, using your self-reliance and love of freedom to answer the call of adventure, to promote your efforts, and to lead and create for others. If you learn to understand the heart and mind of others, to work with people in harmony, and to give generously, you would fully express your potential. You would balance your independent, self-sufficiency by developing charity and humanitarian principles. Justice for all people should be your ideal so that many may benefit from your contributions.

Constructive action and accomplishment require discipline of emotion and desire. Learning to focus and to finish what you start would build pride of accomplishment and eliminate frustration and feelings of repression. The boundless energy within you should be channelled into constructive, active pursuits and intellectual exploration to avoid feelings of restlessness and turmoil.

Within you is a kinship to the freedom of nature and the out-of-doors. You would enjoy the exhilaration of challenging nature through physical activities such as hiking, canoeing, or mountain climbing, or just peacefully observing and analysing the beauty and harmony, and the scientific principles expressing in the natural environment.

---
Free Detailed Name Report on Your Full Name & Birthdate of: July 25, 2007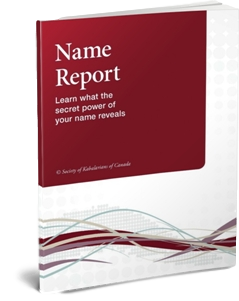 Your date of birth (July 25, 2007) defines your unique core purpose, the reason for your life. In living your purpose, you will find your greatest happiness, contentment, and success.
Whether your purpose fully expresses depends upon all the names you use, because your names create the basic blueprint of your thinking pattern and reveal your destiny.
Is your name in harmony with your purpose?
Find out by requesting a Free Name and Birthdate Report below and it will be emailed to you immediately.
We Are Here To Help!
We thank you for your interest and we look forward to talking with you further about the Kabalarian Philosophy after you have read your Name and Birth Date Report. If you require further assistance, please call our head office in Vancouver, Canada toll-free at 866-489-1188 (or 604-263-9551 if outside of North America.)
Click here to read reviews.
Do not Choose Baby Names Here!

Although some names possibly appear suitable and have some of the qualities you are looking for, the name may not harmonize with your last name and the baby's birth date and could create restrictions and lack of success.

Call us before choosing a baby name at 1-866-489-1188 (toll-free in North America) or 604-263-9551 (local and international). We would be happy to assist you or visit our baby name page for more information.
Change Your Name — Change Your Life! - Born: July 25, 2007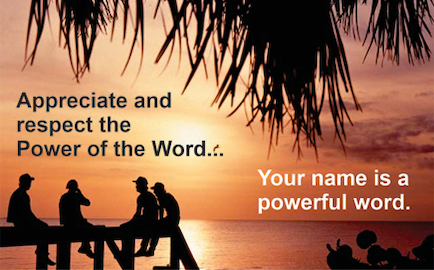 Want more out of life? You can discover your core purpose (from your birthdate of July 25, 2007) and make it a reality through a Kabalarian Balanced Name - ancient wisdom for a modern world.
90 years of ground-breaking research
always free Name and Birthdate (July 25, 2007) Reports
online courses to learn and grow
---
Name Meaning Links
Thought for the Day