Your Birthdate / Birthday / Born on: June 7, 2007
---
Your birthday (June 7, 2007) creates your inner potential and purpose in life. We call that your birthpath. You are a 4 birthpath.
Find out in a free Name and Birth Date Report whether your names are allowing the full expression of your birthpath.
Description of your 4 Birthpath (Birthdate: June 7, 2007)
---
Birthdate: June 7, 2007

The understanding of and appreciation for scientific knowledge would be a natural expression of your purpose. Your role is to explore the principles upon which life is based, and to show through analysis and research how mathematics relates to life and humanity. Your logical interpretation of life could enable you to develop depth and breadth of thought allowing you to pursue and develop writing skills.

A stable home environment that nurtures security, consistency, and orderliness would be important to your well-being and contentment. Happiness would come through your accomplishments based on steadfastness and thoroughness in everything you undertake.

Within you is a requirement to be independent, to be mentally active and efficient, and to advance original ideas of practical creativity, for example, in scientific technology or in hobbies and crafts allowing for experimentation and innovation. Your greatest enjoyment could come in scientific or practical thought combined with working with your hands. Your role is to learn through self-education and self-discipline to become a leader in your specialized field of endeavour. By observing and understanding people and by appreciating their points of view you could overcome any tendency to be obstinate, self-centred, or discontent over trifles.

Within your potential is an appreciation of activities in the outdoors, and of working with the elements of nature, as in horticulture. Time spent alone would be necessary in order to think about life and plan your activities. Many lessons could be learned through the observation and analysis of the phenomena and intelligence that expresses throughout the universe.

---
Free Detailed Name Report on Your Full Name & Birthdate of: June 7, 2007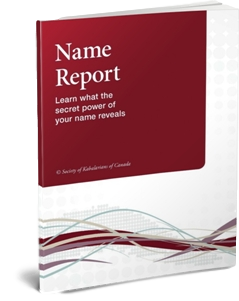 Your date of birth (June 7, 2007) defines your unique core purpose, the reason for your life. In living your purpose, you will find your greatest happiness, contentment, and success.
Whether your purpose fully expresses depends upon all the names you use, because your names create the basic blueprint of your thinking pattern and reveal your destiny.
Is your name in harmony with your purpose?
Find out by requesting a Free Name and Birthdate Report below and it will be emailed to you immediately.
We Are Here To Help!
We thank you for your interest and we look forward to talking with you further about the Kabalarian Philosophy after you have read your Name and Birth Date Report. If you require further assistance, please call our head office in Vancouver, Canada toll-free at 866-489-1188 (or 604-263-9551 if outside of North America.)
Click here to read reviews.
Do not Choose Baby Names Here!

Although some names possibly appear suitable and have some of the qualities you are looking for, the name may not harmonize with your last name and the baby's birth date and could create restrictions and lack of success.

Call us before choosing a baby name at 1-866-489-1188 (toll-free in North America) or 604-263-9551 (local and international). We would be happy to assist you or visit our baby name page for more information.
Change Your Name — Change Your Life! - Born: June 7, 2007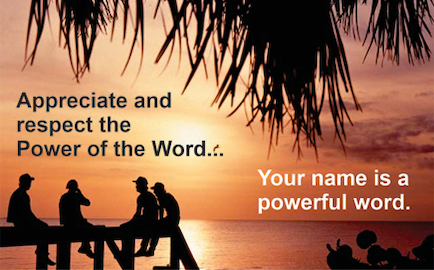 Want more out of life? You can discover your core purpose (from your birthdate of June 7, 2007) and make it a reality through a Kabalarian Balanced Name - ancient wisdom for a modern world.
90 years of ground-breaking research
always free Name and Birthdate (June 7, 2007) Reports
online courses to learn and grow
---
Name Meaning Links
Thought for the Day