Your Birthdate / Birthday / Born on: June 8, 2007
---
Your birthday (June 8, 2007) creates your inner potential and purpose in life. We call that your birthpath. You are a 5 birthpath.
Find out in a free Name and Birth Date Report whether your names are allowing the full expression of your birthpath.
Description of your 5 Birthpath (Birthdate: June 8, 2007)
---
Birthdate: June 8, 2007

You have a dynamic, inquisitive inner nature, highly motivated to accomplish something worthwhile in life: righting the wrongs and dispensing justice for all, championing those in less fortunate circumstances, and helping others in the solution of their problems. Within you is an inherent desire for independence and freedom to follow occupations that involve travelling, promotion, and contact with the public.

Your purpose is to seek the understanding, growth, and attainment possible in human mind through learning the principles that govern life. As you explore new ideas, meanings, and theories to help in the creation of a more constructive way of life and to ensure progress for humanity, you will find fulfilment and happiness in being of service to others. The courage of your convictions and convincing expression could act as a stimulus to others, lifting them to want a better way of life and to view life from more purposeful perspectives.

Your path is that of a leader: teaching, counselling, and organizing others to accomplish worthwhile endeavours. You sense a strong obligation to assist others, but should avoid naively trusting others or you will experience disappointments in people who do not have the same honourable intentions as yourself. Develop quickness and clarity of mind, an optimistic outlook remembering that happy thoughts are healthy thoughts.

Too many projects under way at one time could cause a scattering of your efforts and hinder successful completion of your activities. By learning to be systematic and organized you would create the accomplishment and the progress you are seeking.

---
Free Detailed Name Report on Your Full Name & Birthdate of: June 8, 2007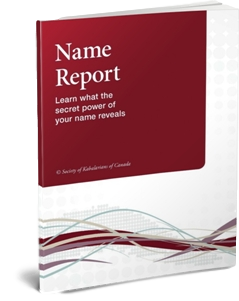 Your date of birth (June 8, 2007) defines your unique core purpose, the reason for your life. In living your purpose, you will find your greatest happiness, contentment, and success.
Whether your purpose fully expresses depends upon all the names you use, because your names create the basic blueprint of your thinking pattern and reveal your destiny.
Is your name in harmony with your purpose?
Find out by requesting a Free Name and Birthdate Report below and it will be emailed to you immediately.
We Are Here To Help!
We thank you for your interest and we look forward to talking with you further about the Kabalarian Philosophy after you have read your Name and Birth Date Report. If you require further assistance, please call our head office in Vancouver, Canada toll-free at 866-489-1188 (or 604-263-9551 if outside of North America.)
Click here to read reviews.
Do not Choose Baby Names Here!

Although some names possibly appear suitable and have some of the qualities you are looking for, the name may not harmonize with your last name and the baby's birth date and could create restrictions and lack of success.

Call us before choosing a baby name at 1-866-489-1188 (toll-free in North America) or 604-263-9551 (local and international). We would be happy to assist you or visit our baby name page for more information.
Change Your Name — Change Your Life! - Born: June 8, 2007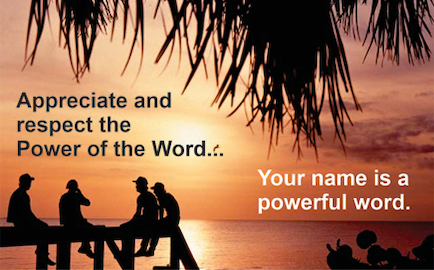 Want more out of life? You can discover your core purpose (from your birthdate of June 8, 2007) and make it a reality through a Kabalarian Balanced Name - ancient wisdom for a modern world.
90 years of ground-breaking research
always free Name and Birthdate (June 8, 2007) Reports
online courses to learn and grow
---
Name Meaning Links
Thought for the Day