Your Birthdate / Birthday / Born on: May 25, 2007
---
Your birthday (May 25, 2007) creates your inner potential and purpose in life. We call that your birthpath. You are a 3 birthpath.
Find out in a free Name and Birth Date Report whether your names are allowing the full expression of your birthpath.
Description of your 3 Birthpath (Birthdate: May 25, 2007)
---
Birthdate: May 25, 2007

Within you is a high-spirited, active quality with the inclination to be free to express your energies in artistic pursuits, drama, entertainment, and humour, or in promotion. You could excel along any avenue that does not restrict your spontaneous and expressive nature through too much attention to detail. Your imaginative, innovative potential could find expression in literary composition or journalism. Contact with people is necessary in the expression of your purpose. You require the opportunity to express cosmopolitan, optimistic, generous, and buoyant qualities to bring inspiration and happiness to others.

Originality in self-expression is your keynote, the highest evolution being the ability to lift and educate others to a better way of life. Success in educating others requires in-depth understanding of people, comprehension of the principles upon which life is based, and self-discipline over such qualities as intolerance, argumentativeness, or self-centredness. The emotional power within you should be directed into constructive channels to allow you to fulfil your destiny of uplifting and leading people to the realization of new and basic truths of life.

Finding time to be on your own, preferably in the out-of-doors, would allow you to think about life, to plan your efforts, and to write down your thoughts and ideas. Cultivate your inborn philosophical and scientific interest through contemplating the phenomena of nature, the cycles of time, and the universal power of life that expresses through all living things.

Learning to concentrate and finish what you start would teach you patience, the joy of accomplishment, and self-confidence. Otherwise, you would be subject to a scattering influence that will thwart the completion of your undertakings.

---
Free Detailed Name Report on Your Full Name & Birthdate of: May 25, 2007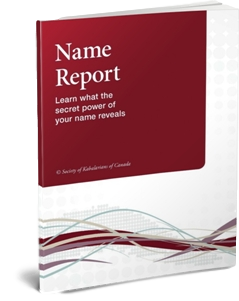 Your date of birth (May 25, 2007) defines your unique core purpose, the reason for your life. In living your purpose, you will find your greatest happiness, contentment, and success.
Whether your purpose fully expresses depends upon all the names you use, because your names create the basic blueprint of your thinking pattern and reveal your destiny.
Is your name in harmony with your purpose?
Find out by requesting a Free Name and Birthdate Report below and it will be emailed to you immediately.
We Are Here To Help!
We thank you for your interest and we look forward to talking with you further about the Kabalarian Philosophy after you have read your Name and Birth Date Report. If you require further assistance, please call our head office in Vancouver, Canada toll-free at 866-489-1188 (or 604-263-9551 if outside of North America.)
Click here to read reviews.
Do not Choose Baby Names Here!

Although some names possibly appear suitable and have some of the qualities you are looking for, the name may not harmonize with your last name and the baby's birth date and could create restrictions and lack of success.

Call us before choosing a baby name at 1-866-489-1188 (toll-free in North America) or 604-263-9551 (local and international). We would be happy to assist you or visit our baby name page for more information.
Change Your Name — Change Your Life! - Born: May 25, 2007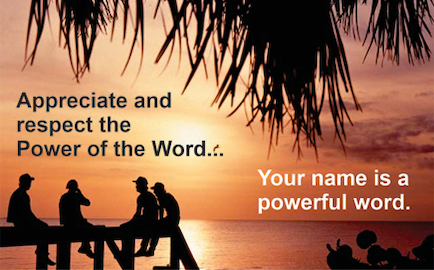 Want more out of life? You can discover your core purpose (from your birthdate of May 25, 2007) and make it a reality through a Kabalarian Balanced Name - ancient wisdom for a modern world.
90 years of ground-breaking research
always free Name and Birthdate (May 25, 2007) Reports
online courses to learn and grow
---
Name Meaning Links
Thought for the Day