Your Birthdate / Birthday / Born on: September 30, 2007
---
Your birthday (September 30, 2007) creates your inner potential and purpose in life. We call that your birthpath. You are a 3 birthpath.
Find out in a free Name and Birth Date Report whether your names are allowing the full expression of your birthpath.
Description of your 3 Birthpath (Birthdate: September 30, 2007)
---
Birthdate: September 30, 2007

Self-expression, linked closely with ideals of service to humanity, is the keynote of your inner potential. Your role is inspirational, creative, and versatile, with talents that could be developed in music, art, drama, oratory, or in teaching and guiding others. You could use your good-natured, eloquent qualities to uplift others to be happier, more objective, and desirous of seeking the basic principles of health, stability, and success.

You could express a natural appreciation for people and a cosmopolitan, magnetic personality. Your zest for life, which when understood and refined, would inspire initiative and enthusiasm, and would bring people together in mutual harmony for progress and achievement.

The philosophical aspect of your inner nature could expand through your inherent curiosity, your analysis, your appreciation for the phenomena of the universe, and the expression of intelligence in all manifestations of life.

There is a great urge for expression within you which you must understand and channel into constructive pursuits; otherwise, this power would express through emotional involvements and good times that do not lead to worthwhile experiences. Developing logical, reasoning mental processes would enable you to direct this energy constructively. Your evolving respect for others would mitigate any tendency to be intolerant, stubborn, or argumentative.

You would be happiest when able to express free from monotony or limitations while serving the public in some capacity. By learning to be systematic and thorough, you would overcome an inclination to scatter your efforts.

---
Free Detailed Name Report on Your Full Name & Birthdate of: September 30, 2007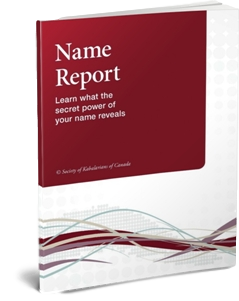 Your date of birth (September 30, 2007) defines your unique core purpose, the reason for your life. In living your purpose, you will find your greatest happiness, contentment, and success.
Whether your purpose fully expresses depends upon all the names you use, because your names create the basic blueprint of your thinking pattern and reveal your destiny.
Is your name in harmony with your purpose?
Find out by requesting a Free Name and Birthdate Report below and it will be emailed to you immediately.
We Are Here To Help!
We thank you for your interest and we look forward to talking with you further about the Kabalarian Philosophy after you have read your Name and Birth Date Report. If you require further assistance, please call our head office in Vancouver, Canada toll-free at 866-489-1188 (or 604-263-9551 if outside of North America.)
Click here to read reviews.
Do not Choose Baby Names Here!

Although some names possibly appear suitable and have some of the qualities you are looking for, the name may not harmonize with your last name and the baby's birth date and could create restrictions and lack of success.

Call us before choosing a baby name at 1-866-489-1188 (toll-free in North America) or 604-263-9551 (local and international). We would be happy to assist you or visit our baby name page for more information.
Change Your Name — Change Your Life! - Born: September 30, 2007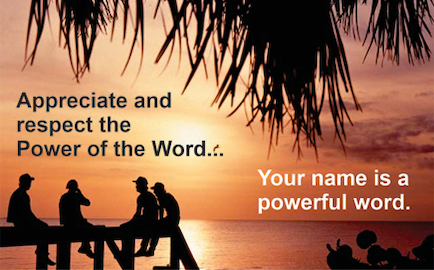 Want more out of life? You can discover your core purpose (from your birthdate of September 30, 2007) and make it a reality through a Kabalarian Balanced Name - ancient wisdom for a modern world.
90 years of ground-breaking research
always free Name and Birthdate (September 30, 2007) Reports
online courses to learn and grow
---
Name Meaning Links
Thought for the Day